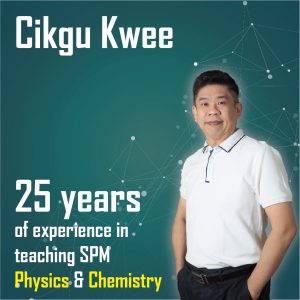 Test with Sodium Hydroxide and Ammonia Solution
Cations can be identified by their reaction with aqueous sodium hydroxide and aqueous ammonia.
Sodium hydroxide and aqueous ammonia produce hydroxide ion which will react with most anion to form precipitate.


NaOH + H2O → Na+ + 2OH– + H+

 

NH3 + H2O → NH4+ + OH– 

Different cations like aluminium Al3+, calcium Ca2+, copper(II) Cu2+, iron(II) Fe2+, iron(III) Fe3+, lead(II) Pb2+, zinc Zn2+ produce different coloured precipitates, which may or may not dissolve in excess alkali.
Zn(OH)2, Al(OH)3 and Pb(OH)3 dissolve in excess NaOH solution, this is because Zn(OH)2, Al(OH)3 and Pb(OH)3 are amphoteric, they can react with NaOH to form salt and water.
Zn(OH)2 + 2NaOH → Na2ZnO2 + 2H2O
Al2(OH)3 + 3NaOH → Na3Al2O3 + 3H2O
Pb(OH)2 + 2NaOH → Na2PbO2 + 2H2O
Table below shows the summary of the precipitate form by different cation.
NaOH(ak)

NH3(ak)

Na+

–
–

Ca2+

–

Mg2+

Al3+

White precipitate.

Dissolve in excess NaOH solution.

Zn2+

White precipitate.

Dissolve in excess NaOH solution.

White precipitate.

Dissolve in excess NH3 solution.

Pb2+

White precipitate.

Dissolve in excess NaOH solution.

Fe2+

Fe3+

Cu2+

Blue precipitate.

Dissolve in excess NH3 solution and form a blue solution.

NH4+

–
–